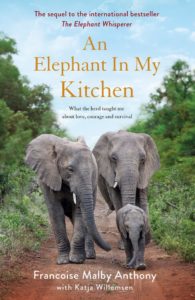 Françoise never expected to find herself responsible for a herd of elephants that had a track record of breaking out. Her chic Parisian life changed forever when she fell in love with South African conservationist Lawrence Anthony and together they founded a game reserve called Thula Thula. Everything changed after Lawrence's death and Françoise was suddenly on her own.
Poachers attacked their rhinos, the security team wouldn't take orders from a woman and the authorities threatened to cull their beloved elephant family.
In this heart-warming and moving memoir written by Katja Willemsen, Françoise takes us on an emotional roller coaster as she fights for the survival of the dream she and Lawrence had.
Read the reviews on Amazon here